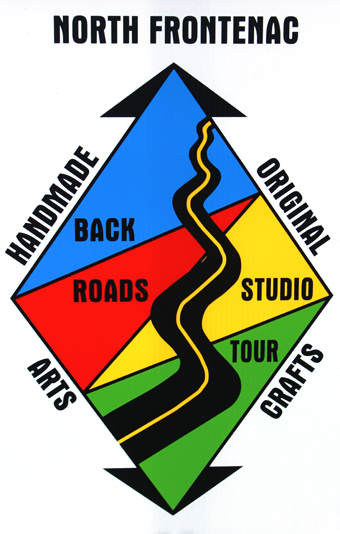 Explore Our



Back Roads
Nestled on the meandering roads of North Frontenac, you will find many Artists and Artisans who create beautiful works of art in different mediums. Adding to our little piece of paradise are the fall colours, alive and vibrant, their reflection dancing on the water of our many lakes.
We invite you to come and enjoy our 'Back Roads Studio Tour'.
Sincerely yours,
The Artists and Artisans of North Frontenac
Grab a Bite to Eat & Refuel
Our North Frontenac community has a number of options for you to refuel at while participating in the studio tour:
Back Forty Cheese
1406 Gulley Road, Mississippi Station
Cheese and Wood-fired Barbeque
Open Saturday 11-6 • Sunday 11-4
https://www.facebook.com/BackFortyArtisanCheese/
Shamrock Bakery
7263 Road 506, Plevna
Soups, Breakfast Wraps, Pastries & Coffee
Open Saturday 10-3 • Sunday 10-2
https://www.facebook.com/shamrockbakery/
North of Seven Market and Restaurant
7325 Road 506, Plevna
Restaurant, Grocery and Gas
Restaurant Open Saturday 9-7 • Sunday 9-3
https://www.facebook.com/North-of-7-Market-and-Restaurant
Palmerston Marina
9637 Highway 509, Ompah
Ice Cream, Coffee, Snacks & Gas
Open Saturday 9-5 • Sunday 10-4
https://palmerstonlakemarina.ca/
https://www.facebook.com/OmpahOntario/
St. Killian's Church
5984 Ardoch Road, Ardoch
Grab n' Go Chili and Bake Sale
Open Saturday 10-1 Only
Contact Us Today!
Want to find out more or have a question to ask. Send us a message! We look forward to hearing from you!